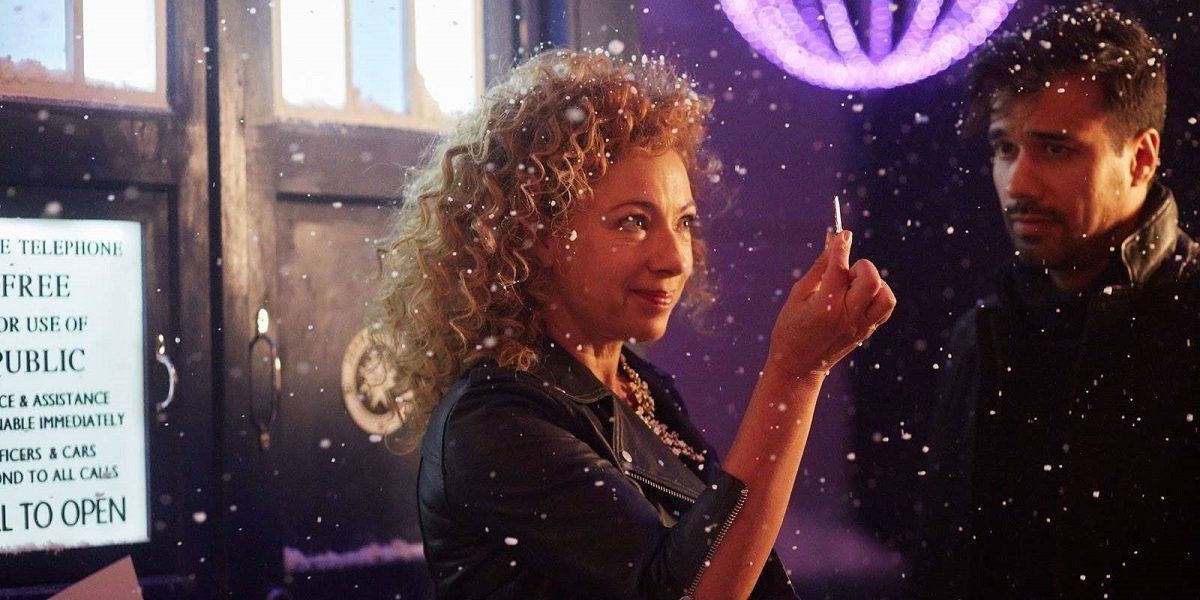 What will be Doctor Who Star's Alex Kingston's River songbook What will be Doctor Who Star Alex Kingston's River songbook
One of Doctor WhoThe most beloved characters of opens up a new adventure, but this is hardly new when it comes to River Song. Alex Kingston regularly contributes to the wider world of Doctor Who for fans who want more of her character, and now she's taking her contribution to the next level. The actor has written a book about his character, and now we know a bit about what it will be.
BBC shared a pre-order link for Alex Kingston's book, along with a preview of what fans can expect from it. According to the synopsis, it looks like readers will experience an adventure with River Song in the strangest way possible. Check out the synopsis for The curse of the ruby below, and keep reading as we try to unravel the mystery of it all.
The synopsis is a bit confusing, especially if you're a Doctor Who fan familiar with River Song. Melody Malone was a fictional character that River wrote novels about in the past, but also an alias that she herself took from time to time. It appears in The curse of the ruby the two work together, meaning that Song is sort of working alongside a character of his own invention?
It's certainly a pretty crazy premise for the average person Doctor Who adventure and which is of additional interest given that Alex Kingston wrote the story for it. Kingston has been the River Song actress for years, and now she's going to tell an original story using what she's learned about her character in recent years. Kingston is the last Doctor Who actor to write an adventure based on characters from the series, joining Tom Baker and Sophie Aldred. Hopefully the book is a success and leads Kingston to return to the franchise as a character.
Doctor Who Season 13 is in development, but it will still be some time before we see it again. While you wait for more episodes of the franchise, read the current state of The Doctor's regeneration abilities as well as our thoughts on it.