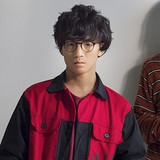 Vocaloid Song Artist and Hitorie Singer Wowaka Dies of Acute Heart Failure
[ad_1]
The official website of the four-member Japanese rock band Hitorie announced today on April 8 that their singer / guitarist wowaka died on April 5 from acute heart failure. He was 31 years old. His funeral was already celebrated by his relatives.
wowaka started his musical activities by releasing his first original Hatsune Miku song "Gray Zone nite". on Nico Nico Douga in May 2009. His popular vocaloid songs include "Ura-omote Lovers" (Miku / Aug 2009), "Rolling Girl" (Miku / Feb 2010), "World's End Dancehall" (Miku & Megurine Luka / May 2010 ) and "Unhappy Refrain" (Miku / May 2011). He also formed Hitorie in 2012, then performed as a singer / guitarist.
Due to his sudden passing, the two performances scheduled for Hitorie's Japanese tour in Kyoto (April 6) and Okayama (April 7) have been canceled. While the group's future is currently uncertain, its last three
members: ygarshy (bass), shinoda (guitar / chorus) and yumao (drums) say they will continue
their musical activities.
Hitorie official photo of the artist
Wowaka's last Twitter post was posted on April 1, four days before his death. He said: "Reiwa
(the name of the new era of Japan) is beautiful–. "
??

– wowaka (@wowaka) 2019 å¹´ 4 月 1 日
---
Source: Hitorie official website

[ad_2]