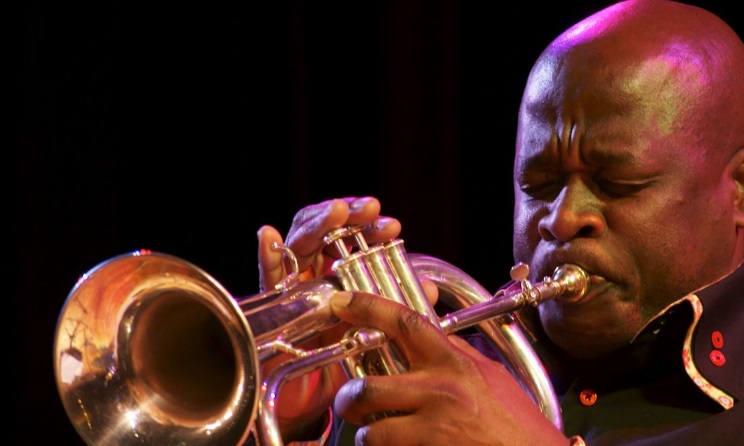 SA jazz trumpeter Feya Faku to launch songbook
[ad_1]
Title Songbook Le Ngoma, the manuscript was edited by Faku, Bokani Dyer and Bernett Nkwayi Mulungo and includes Faku's original compositions written between the 1980s and 2000s.
The book also identifies some of the musicians who guided Feya Faku on her journey to become one of South Africa's most recognized jazz artists. These artists include Duke Makasi, George Tyefumani, Winston 'Mankunku' Ngozi, Abdullah Ibrahim, Lulu Gontsana, Bheki Mseleku and The Soul Jazzmen.
"The music in this book is a documentation of my feelings for people I have met, young and old," said Feya Faku. "It is above all a question of friendship, trust and commitment. As a young man I had the honor of working with the greatest musicians South Africa has ever produced and this book is a representation of my gratitude to them.
Event organizer Kelebogile Motswaswa said: Songbook Le Ngoma, Faku hopes to add to the energy that has spurred the current generation of jazz musicians such as Bokani Dyer and Nduduzo Makhathini, who have graced local and international stages, flying the South African jazz flag high.
"In addition to paying homage to its professors and counterparts, Faku's vision is to leave a legacy for a young generation of musicians – current and aspiring – who will play a central role in preserving the rich culture of jazz in South Africa.
The book launch will include a performance by the Feya Faku Quintet including Dominic Egli (Switzerland), Dalisu Ndlazi (South Africa), Sydney Mnisi (South Africa) and Bokani Dyer (Botswana / South Africa).
The book launch will also take place at:
Wits Theater, Johannesburg – June 7.
Howard College, Durban – June 8.
The President, Durban – June 9.
Nelson Mandela University, Port Elizabeth – June 11.
For more information on these events, contact Kelebogile Motswaswa at kmotswaswa89@gmail.com or call her on 081 334 5361.
[ad_2]