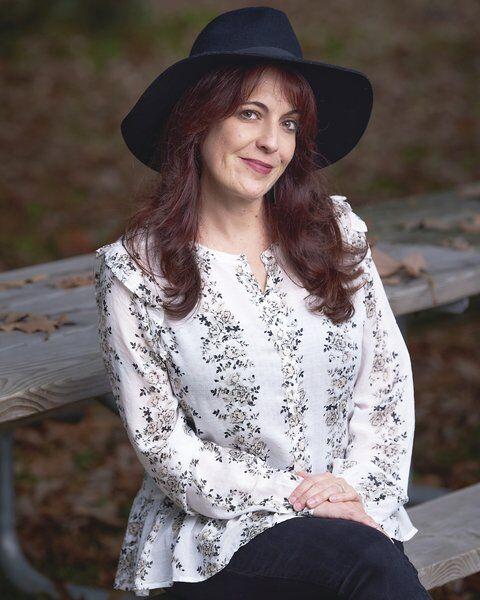 On the Good Side: Children's Song, Book on Hobart Homestead | Local News
[ad_1]
The latest addition to the Hobart Book Village shelves features familiar faces and landscapes.
"Red Rock Road," a children's book by Long Island singer-songwriter Tara Drouin, is available for purchase from New York Books & Ephemera at 315 Main St. and on Amazon.
The self-published book, based on an original Drouin song with the same title, is named after the Hobart Road where his parents have lived for over 25 years.
Drouin said she wrote the song on a trip upstate.
"The words came to me," she said. "I think the people of the upstate will really appreciate her because of her beauty up there."
"When my family is in my parents' land / a special place to be, part of our history," reads the chorus, accompanied on the pages of illustrations by British artist Soumya Basnet of Drouin's family, based only on photographs.
Drouin said he found the artist through a Facebook group for children's illustrators and authors.
"I loved his illustrations of flowers and animals – they are so lifelike and magical at the same time," Drouin said. "I knew she would be perfect."
"The characters aren't named, but they're pretty common," Drouin continued, especially the characteristic mustache that coats his stepfather's upper lip.
The illustrations also feature Drouin's 10-year-old daughter Kaya; his nephews, Eric, 11, and Aiden, 8, and his niece, Samantha, 5.
"It's a book that celebrates the importance of family," Drouin said. "It's become a tradition, the things we do – sit around the fire and sing. "
Drouin recorded the song with his children's group, the Gum Drops, and surprised his stepfather, Bob Calloway, with the first performance for his 70th birthday.
"It blew me away," Calloway said. "I was amazed. My kids brought tears to my eyes with a lot of the things they do.
"My wife is the beacon of the musical end of the family," he continued.
Teri Calloway, a retired teacher and former professional singer, has seen her children follow in her musical footsteps, Calloway said. "It's not at all surprising that Tara comes up with a song that evolved from a car here."
The couple, from Merrick, Long Island, said they bought the upstate property in 1994 as a seasonal escape from crowded New York City.
"We felt like sardines – we wanted to get away from it," Teri said. "We're simple people, kids from the 60s. It was really better for us. We were tired of following the Joneses.
The couple married in 1987, reuniting Bob's son Keith and Teri's children Tara and Rick. The following year, their daughter Melissa was born.
"We're kind of a storytelling family," Bob said. "Often there are families that are 'yours, mine and ours' that don't function so well. Ours was nothing but wonderful. We hugged each other, supported each other – I love them like mine and they love me. We have a big family so that lends itself to all the fun we had.
"As a musician, the first medium I use is music," Drouin said. "Lyrics are all the fun things we do at Grandma's and Grandpa's house: singing by the fire, swimming in the pool, barbecuing, just having fun together.
The Calloways said they were drawn to the area for its scenic views, expansive landscape and generous people.
"We will never be locals. We will always be flatlanders, "Teri said with a laugh. "But we never felt intrusive."
"What surprised us, if you walk into Red Rock Road you are blown away by the view," said Bob. "When you're up there, you only look at the sky; that's all you can see. It was love at first sight."
Bob recalled bringing his father on a tour of North Carolina. "He stopped his car and said, 'We're going to the end of the world here!
The road itself is named after the red rock it was made of, Bob explained. The road was paved less than a decade ago.
"We have so much here that is so foreign to Long Island life," Teri said. "It's just a fabulous region. Maybe we like it more because we weren't raised like that.
"It was a blank canvas when we came here," said Bob.
The small log cabin was only two years old when the couple bought it, Bob said. The vast property has since been decorated with trees, a fireplace, a swimming pool and a garden.
"We fell in love with the region. It was not a big project; everything went well, "said Bob. "We are quite autonomous and we are quite social people. We take risks, and it was a good risk.
The Calloways, both retired teachers, run an herbal tea business grown on site in a carefully tended garden in their backyard and said they spend their free time looking after their eight grandchildren.
"Tara's book really captured the spirit of our family," said Bob. "We had a lot of fun doing what we do, and it's always mixed with music. We are all part of it.
Drouin, a schoolteacher in Port Washington, said her lyric book lends itself to teaching beginner readers, with its rhythmic repetition and bright illustrations.
"This is what I would love to do all the time," she said. "All of this stuff makes me happy. It is more a question of fulfillment than of monetary gain.
Drouin said her first book, "One Heart", also based on a song she had written, was like "Lightning in a Bottle".
Released on Peace Day in 2016, Drouin said she performed the accompanying song on Martin Luther King Jr.'s Day at the Queens school where she worked.
"The message is that although we are all different on the outside, on the inside we are all the same," she said.
The book was illustrated by an art teacher at Bethpage and quickly turned into a diversity workshop, Drouin said. "One Heart" has seen a resurgence in popularity amid the wave of Black Lives Matter protests that swept the nation this summer.
"This is such an important subject to teach in schools," she said. "The subject will always be relevant. "
A third book, "Starlight", based on a lullaby, is also in preparation.
"When I have an idea, it's in my heart," Drouin said. "It's part of who I am now."
Visit rebrand.ly/redrockroad to listen to "Red Rock Road".
Sarah Eames, Editor-in-Chief, can be reached at seames@thedailystar.com or 607-441-7213. Follow her @DS_SarahE on Twitter.
[ad_2]